RG Pickering
Organic Chemistry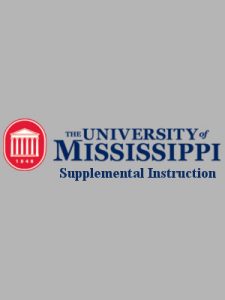 Major:
Biochemistry, Public Policy Leadership
Hometown:
Laurel, MS
Career Goals:
Attend medical school to serve in the US military as a physician.
Extracurricular Activities:
President of Sigma Chi Fraternity, Intermural Basketball, Ole Miss Rebels Sports Fanatic, National Parks enthusiast,
Why I loved SI:
SI took difficult concepts and made them manageable. During tough semesters, SI was the resource that kept me sane.