Griffin Sanders
Biology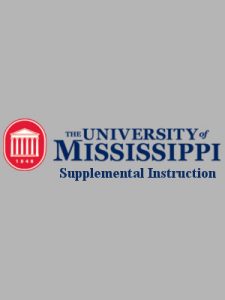 Major:
Pharmaceutical Sciences (Early Entry)
Hometown:
Brandon, MS
Career Goals:
I want to graduate, attend the University of Mississippi Medical Center, and become an oncology pharmacist.
Extracurricular Activities:
SNPha, Intramural tennis
Why I loved SI:
SI was the biggest reason for me being able to under the concepts in BISC 160/162. In turn this led me to be successful throughout both courses, and it also allowed me to meet many of my fellow classmates.