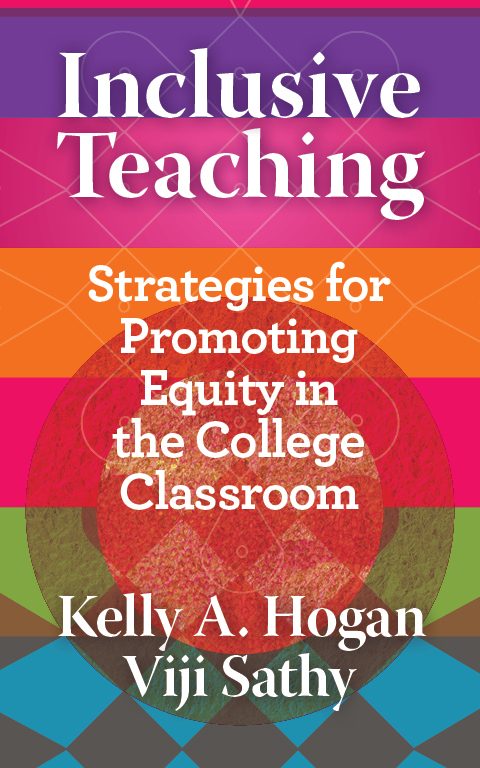 Each year, the Center for Excellence in Teaching and Learning sponsors a Graduate Reading Group. The group meets for lunch three to four times over the course of the semester to discuss the chosen book.
Join us in Spring 2023 for discussions of the new book Inclusive Teaching: Strategies for Promoting Equity in the College Classroom by Kelly Hogan and Viji Sathy. We'll provide the book and the lunch; you come with thoughts and questions.
Time and Place
Spring 2023 meeting dates:
Friday, February 17, Lamar 323
Friday, March 3, Student Union 325
Friday, March 24, Student Union 325
Friday, April 7, Student Union 325
Time: 12:00 PM – 1:00 PM
To Register
Please register for the Graduate Reading Group at this link by Friday, January 27. 
For questions about the Graduate Reading Group or other graduate programming, please email Emily Pitts Donahoe, Associate Director of Instructional Support, at ejdonaho@olemiss.edu.