Leah Hollingsworth
Psychology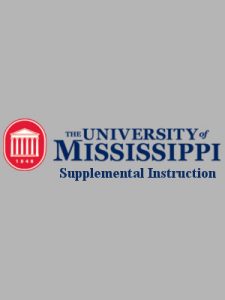 Major:
Psychology
Hometown:
Lewisburg, TN
Career Goals:
Attend physician assistant school after graduating from Ole Miss, become a licensed pediatric physician assistant, and use my education to make a difference in the lives of  children and their families. 
Extracurricular Activities:
Gamma Beta Phi Honor Society, RebelTHON volunteer, Big Event volunteer
Why I loved SI:
As a freshman, SI immediately became an opportunity for me to meet and study with other students who shared my academic goals and priorities. It was consistently a positive environment where class material could be reinforced in a fun, effective way. Needless to say, SI is not your everyday tutoring session.