Courtney Hahs
Chemistry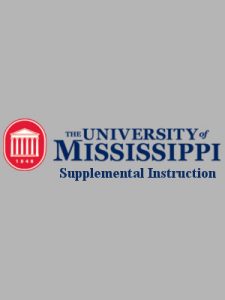 Major:
Pharmacy
Hometown:
Jackson, MO
Career Goals:
Attend pharmacy school at Ole Miss and become a pharmacist. I hope to practice back home in Missouri where I can help the community by ensuring that they get their correct prescriptions, advising patients about medications, and helping people stay healthy.
Extracurricular Activities:
Pharmacy Research with Dr. Holmes, Early Entry Pharmacy mentor, Big Event volunteer, NRHH member
Why I loved SI:
SI helped me to succeed in Chem 105/106 by giving me multiple opportunities each week to work on the material and study. It was a fun environment where I could ask questions, have the information explained from a different perspective, work with my peers, and learn the material.