Brianna Chambers
Mentor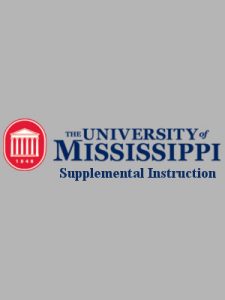 Major:
Biology
Hometown:
Williston, TN
Career Goals:
Attend medical school after graduation and pursue a career as a pediatrician. I want to love on children, and remind them the importance of taking care of themselves physically and mentally so they are able to live their lives to the fullest.
Extracurricular Activities:
VP of Finance of RebelTHON, Biomedical Engineering Research with Dr. Werfel, Baptist Student Union
Why I loved SI:
I love SI because it helped me with BISC 160/162 while I was taking the course. And last year I was able to give back to the course by being the SI leader. I love how SI helps students meet each other, and spend time reviewing material.